Hello! I took Friday off and had a busy day for myself. I had to go to the DMV to get my license renewed by Tuesday before it expired. Then I went to the salon for my hair appointment. I hadn't been in since last November, so I was in desperate need to see Angie.
I am summer time blonde again!
I did some shoe shopping too on my day off!
I came home to have my birthday dinner. Mom made my request: wagon wheel noodles with homemade meatballs.
Opened up a few presents early.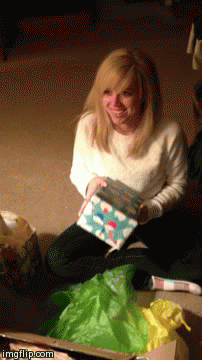 Then had strawberry shortcake for dessert!